Welcoming address of the patron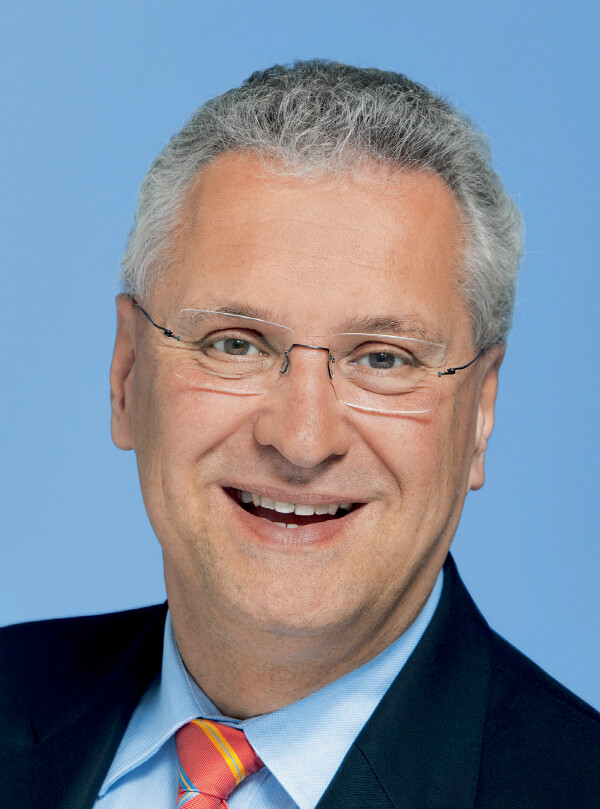 Dear Sir or Madam, Enforce Tac and/or U.T.SEC Visitor,
As a patron of the Enforce Tac and U.T.SEC trade fairs, I would like to give you a warm welcome. I am delighted that these two highly valued specialised events focussing on the latest developments in the field of command and control resources for security agencies are once again being held at the Nuremberg Exhibition Centre.
A large number of exhibitors are presenting an impressive range of innovative equipment and ground-breaking technologies for use by the police, in security and in tactical solutions. In addition, a top-quality conference programme that includes multifaceted and application-specific presentations at the U.T.SEC summit and the Laser Safety Conference is combining with the European Police Trainer Conference, which takes place at the same time, to provide an international platform for the exchange of ideas and information between professionals. Such global networking is particularly important, because guaranteeing internal security presents the security agencies in Germany and elsewhere in Europe with new challenges every day.
As the Bavarian Minister of the Interior, for Sport and Integration, I am very proud of the fact that Bavaria has been the safest state in Germany for years now. In this regard, providing the police and the other security agencies with first-rate modern equipment is a basic necessity and enables them to carry out the professional work they do to the highest possible standard. Supplying them with innovative technology and state-of-the-art defence and security systems is therefore very important to me.
With this in mind, I strongly encourage you to take advantage of the security experts' specialist knowledge available to you here at Enforce Tac and U.T.SEC and learn all there is to know about the latest technological developments first-hand. I hope you meet contacts of interest to you, engage in valuable conversations and draw plenty of lucrative inspiration from your time here!
Joachim Herrmann
The Bavarian Minister of the Interior, for Sport and Integration
Member of the Bavarian State Parliament